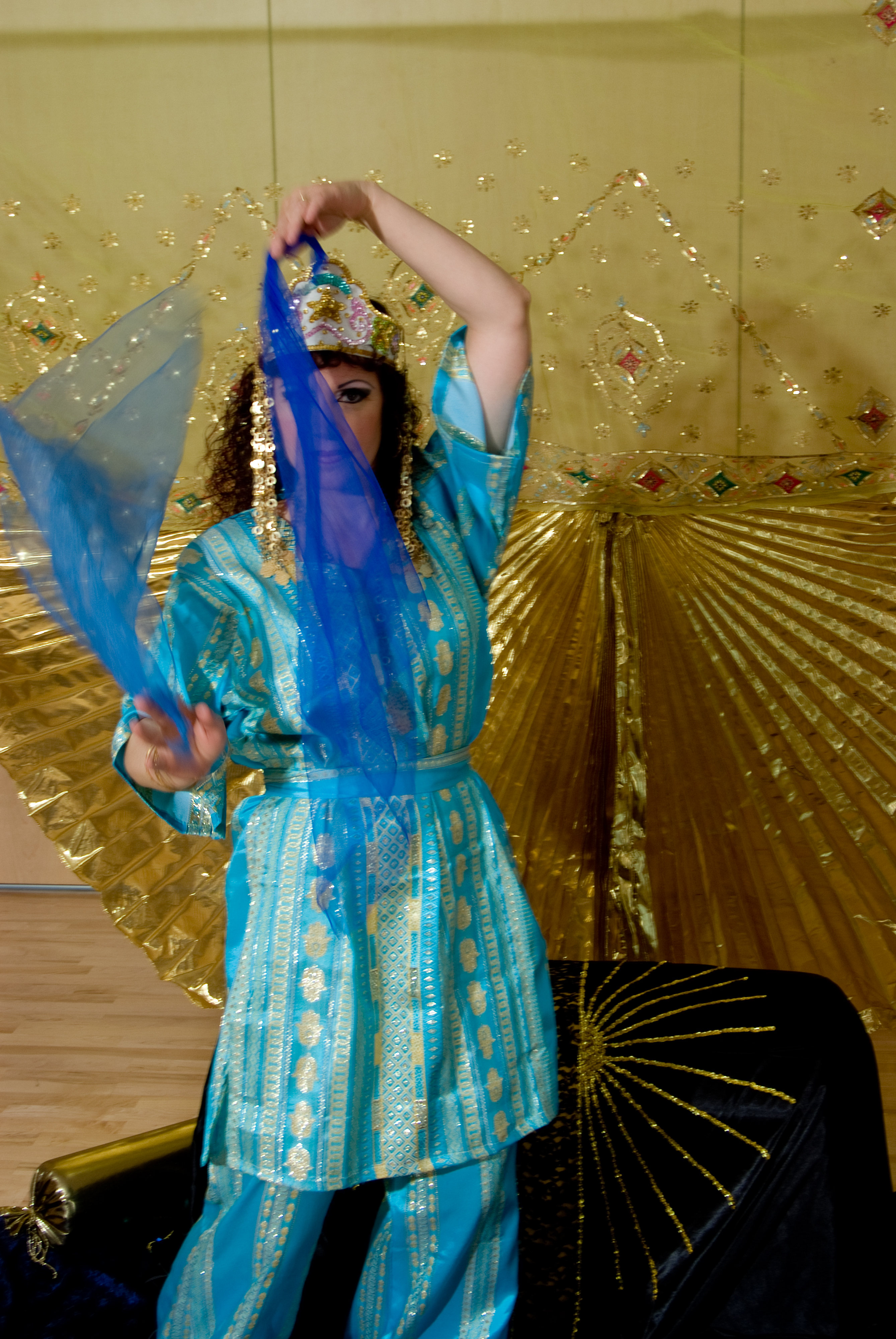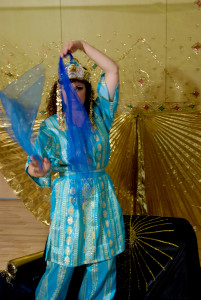 Beldi is a style of Tunisian dance found mainly in the big cities e.g., the capital of Tunis. The women are called Beldiya or Beldiyat (pl.). Beldi is sometimes called dance of the Moresque/Andalus. Beldi consists of smaller steps and movements that are not as big or exaggerated like that of the Tunisian Fezzani. Sometimes two small scarves are used to accompany the movements.   The costume for this style of dance is a typical Tunisian Jalabia or sometimes called Jallaba. Today a more modern style can be worn such as a tunic with matching pants made of melia fabric. The melia costume worn mainly by the Bedouin for Fezzani is not worn for this style as the smaller movements would not be seen.
An example of dance steps can be compaired to the Zindali and Fezzani but with any hard accents. In the old tradition women played music and sang while the other women danced. Mainly folk songs from the big cities were used and in many cases improvised.
Tunisan Beldi has nothing to do with the Egyptian Beledi.
References: Mustapha El Oueslati, [email protected], Khiera Oubeidallah, Former Principal Dancer and Professor of the Tunisian National Folklore Ensemble. Khadejah El Oueslati, [email protected]